UI/UX Design,  web Development
Travel Moment
Travel Moment is a travel knowledge base with engaging users all over Hong Kong and Taiwan. Aiming to be a platform connecting backpackers in South East Asia, we have enhanced & converted Travel Moment Android app into a complete web platform.
Identifying the problem of pinpointing the right questions in Android, we have enhanced the site navigation with a sidebar, putting categories in a prominent spot and designing a customized experience to browse questions.
Within three clicks, users can ask a question, post their trips and share their moments to other backpackers in the world.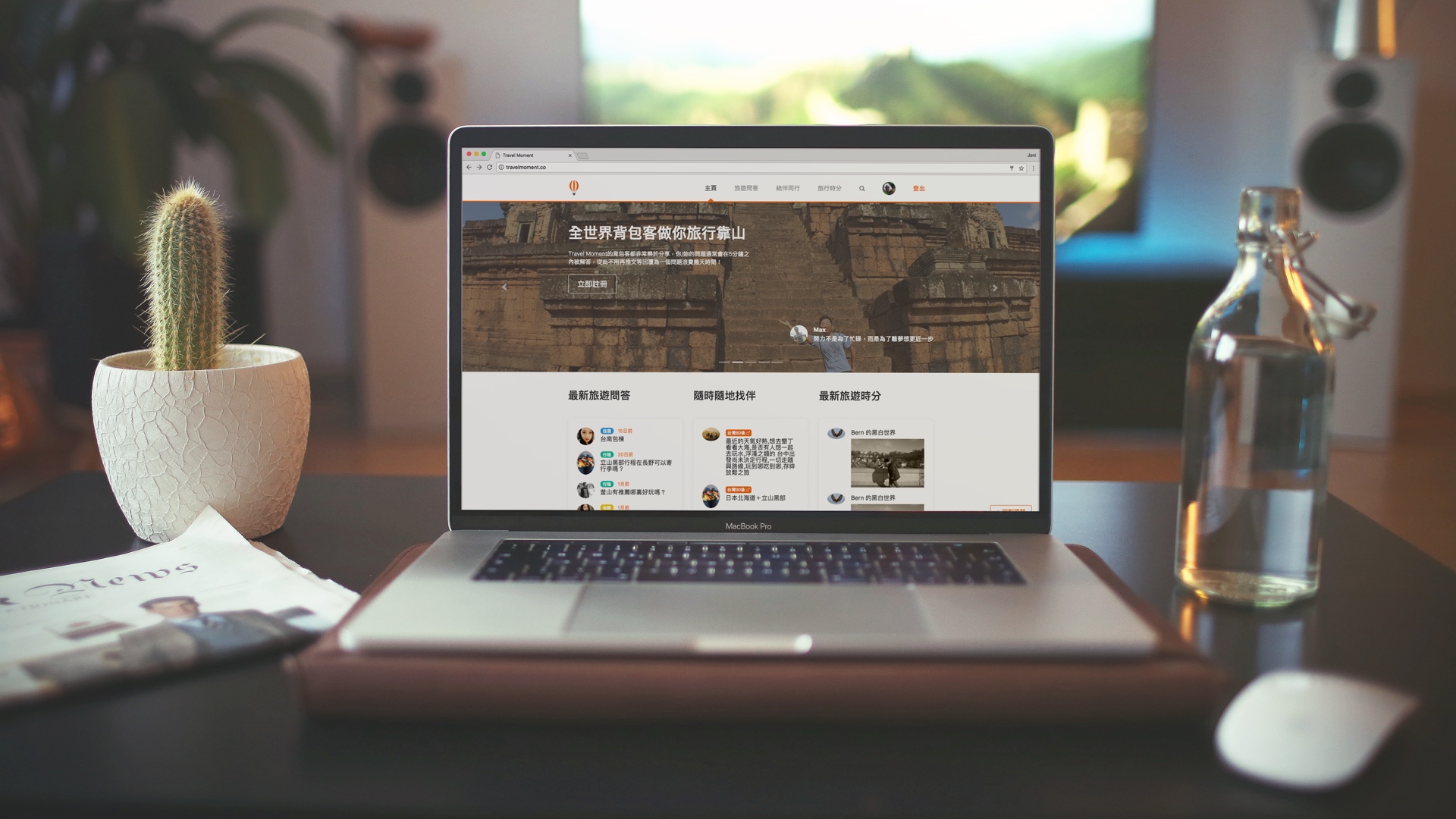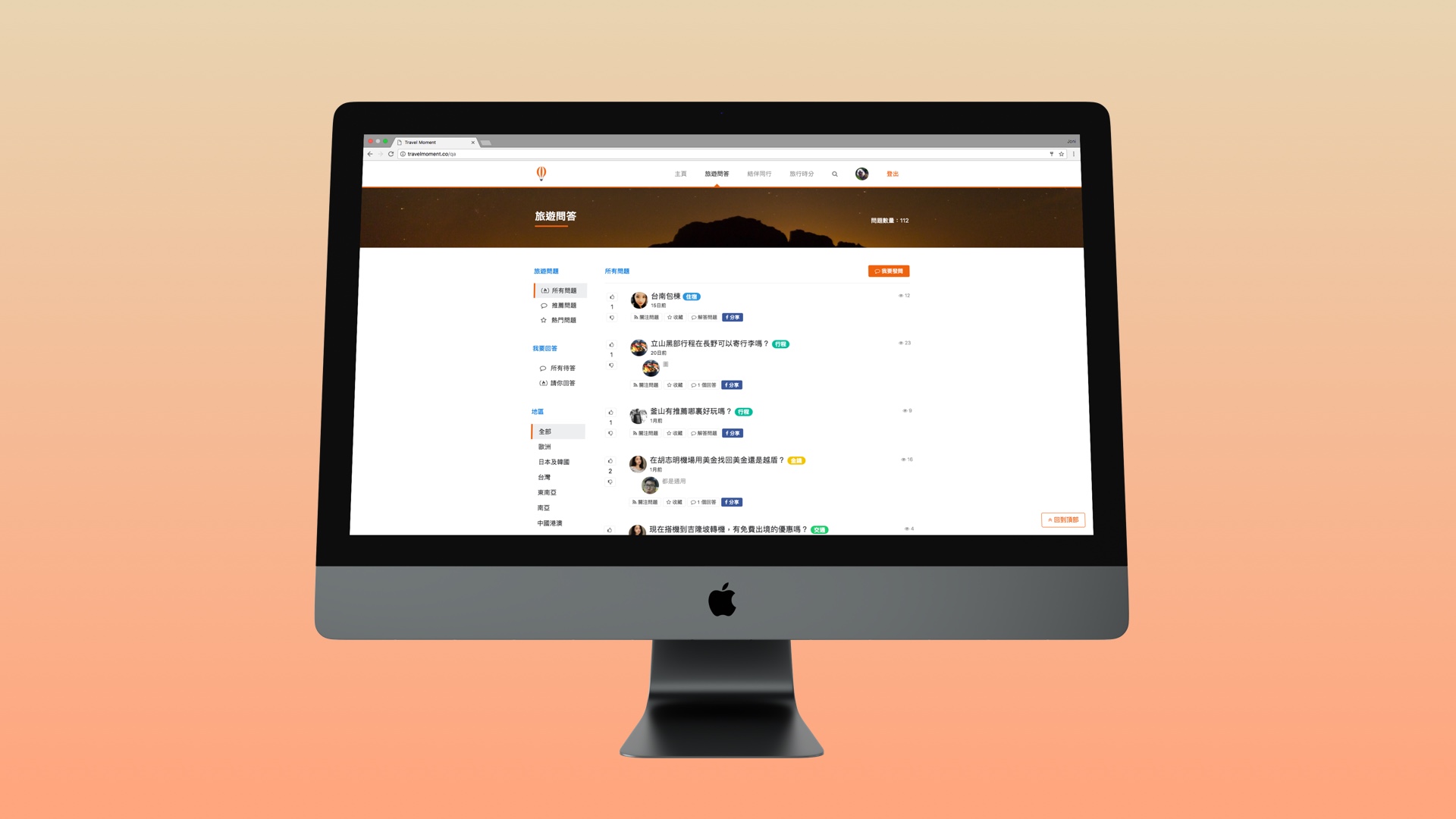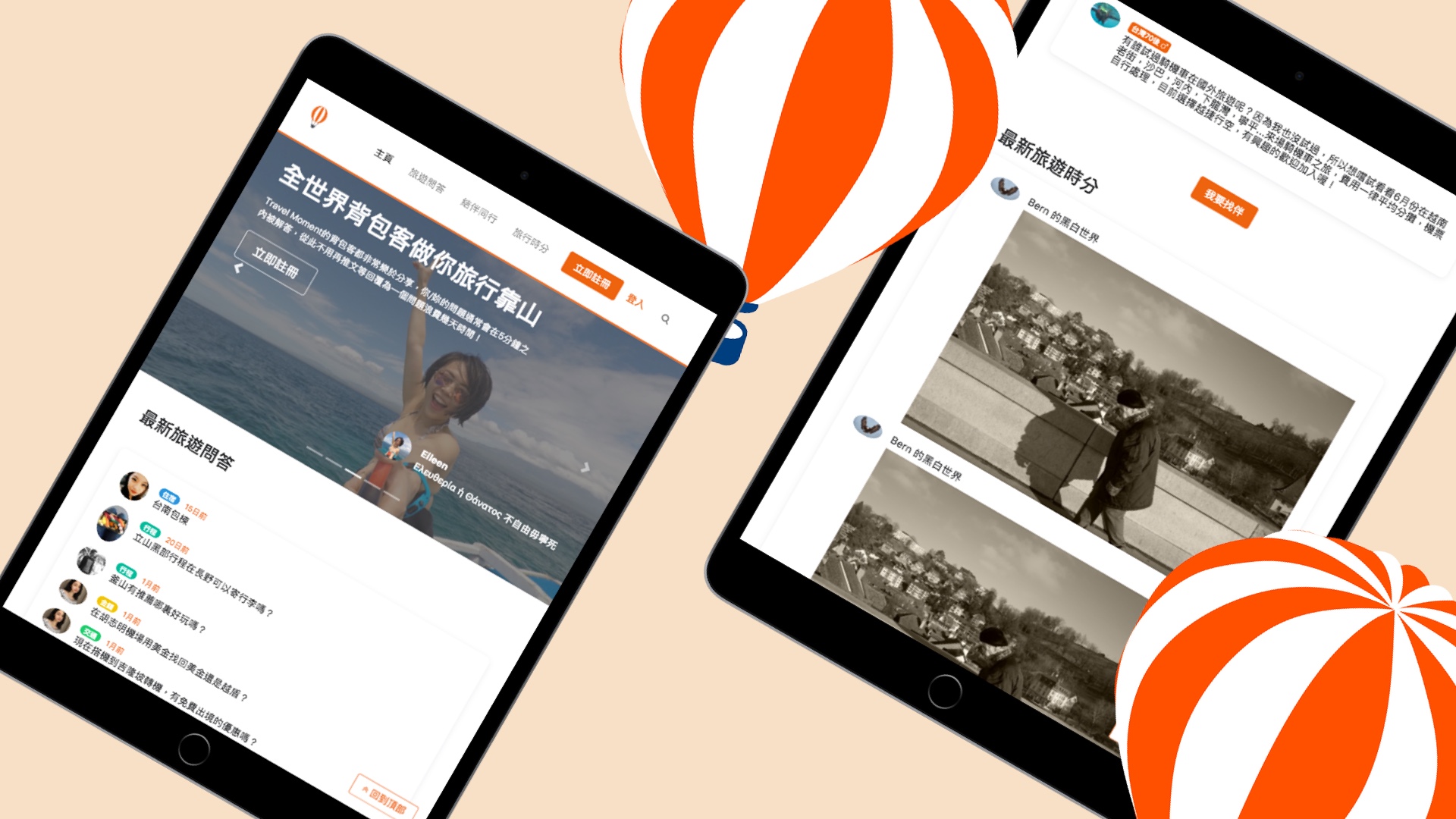 Work with us to create the next big thing together
Take your first step to build your product.
Thank you! Your submission has been received!
Oops! Something went wrong while submitting the form.
© Playa 2015-2020 All Rights Reserved